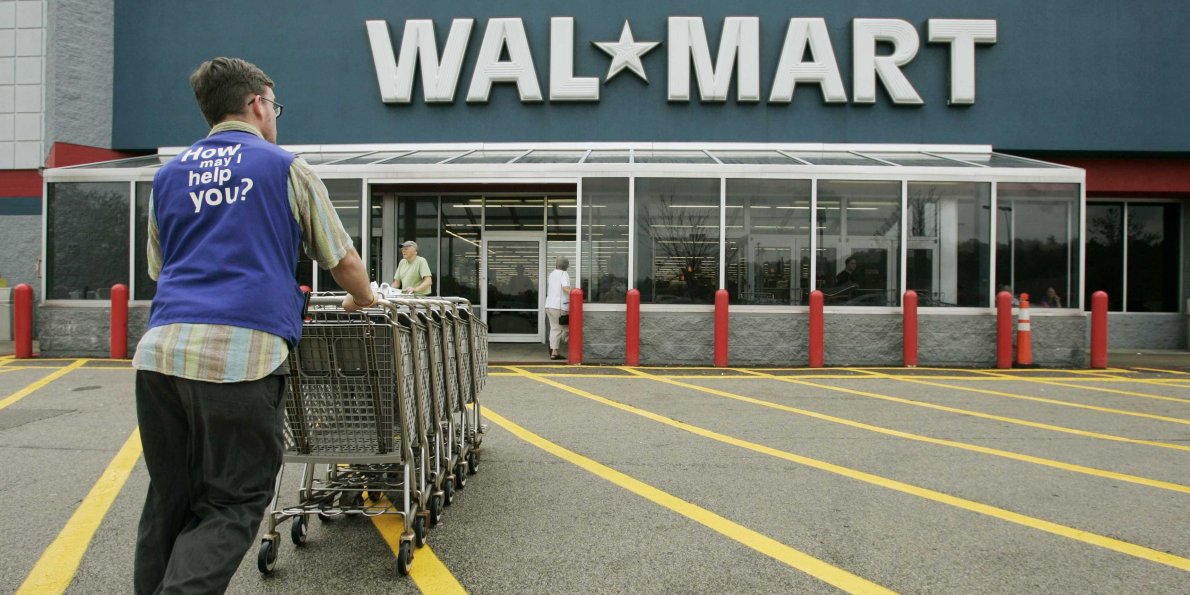 Is Wal-Mart on the Way Up?
Everybody cringes a little when they think about Wal-Mart [WMT]. There are the long lines due to lack of cashiers and the inability for some of their clientele to understand the use of automated checkout. Then there is the parking lot – always a disaster zone where basic driving fundamentals are lost in an instant when a spot opens up in the front. Then you have the people themselves, and well, a lot of satire sites around the internet have really taken to those people hard.
Regardless of the perception one might have of Wal-Mart, the organization is taking broad steps to improve the overall visibility of the company, which has been well received by the market thus far. One of the most basic steps the organization is focusing on is improvements to the stores. This is going to mean things like more automated kiosks, which truly do help cut down on both the cost of the organization, as well as the speed at which transactions can take place. In most areas, one cashier oversees roughly eight automated kiosks, providing the organization a great return on their investment. Investments firms believe this will cause the market to take a favorable position on Wal-Mart in the future.
This will also likely be met with some criticism as there will be some loss of jobs associated with this move. Analysts do not seem to be overly concerned, as the improvements that Wal-Mart intends to make will soften the blow. Sales have increased since these improvements have started to make their way into the aisles at Wal-Mart, and with more improvement expected in the near future, analysts are holding their expectations quite lofty.
Wal-Mart's shares have been up recently, due to the fact that the organization beat both profit and revenue expectations in the current quarter. This is likely to have a profound affect not just on Wal-Mart, but also on their competition. The retailer had put off long needed price cuts on merchandising because of less than stellar returns, but now have the momentum to do as much.  This puts their competition in a tough place, as Wal-Mart is a large organization with a large customer base that could indeed get bigger with the combination of both price cuts and improved facilities.
What the future truly holds for Wal-Mart is up in the air, but the retailer is trying to put the odds in their favor by making consumer friendly moves. There will always be the obligatory Wal-Mart jokes, but the organization will be willing to endure them if that means a better bottom line. A better bottom line for Wal-Mart means a better bottom line for their investors.