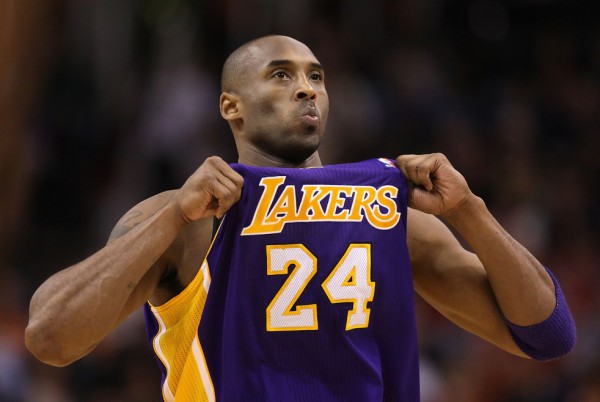 Monetizing the Mamba
When Kobe Bryant played his last game on April 13th, he dazzled the world dropping 60 points in his finale and leading his team back from a large deficit to beat the team he struggled with most during his career, the Utah Jazz. His 60 points led the league for the year in addition. Kobe didn't look like someone who was on his way out of the league, but rather one who was in his prime. Granted, it didn't look like that for most of the season, but for just one night, he was at the top of his game.
He has been at the top of the game for a long time, and that has led to a large amount of endorsements. His chief endorsement through the years has been with Mike (NKE). When Michael Jordan retired, Kobe was present to step in to carry the torch of the product for many years. This led Nike to many years of prosperity, and expansion into merchandising that had not been fully exploited until that time. Kobe is positioned for his legacy to continue to grow, as he will be a name that will be associated with the greatness of professional basketball for a long time to come.
In his retirement, Kobe has determined to not allow the money making machine to slow down. While he still has deals with Nike, Lenovo, Hublot and Panini, his future will face a few different paths.
First, Kobe will look to turn these deals into more of a minority ownership position. As previously stated, his legacy will only continue to grow, especially in the short term, when his absence will be truly missed. Many of these organizations will cater to his demands because of the level of popularity, and conversely, monetization, that his image and branding will bring to them.
Perhaps the biggest move Kobe will make is focusing more on his Kobe Inc. organization, which he started in 2013. He will most likely use this platform to invest in organizations that have a good potential for success. Among the first companies Kobe Inc. has invested in is BodyArmor, a sports energy drink. He will be involved in the organization in a variety of ways, most notably sitting on their board of directors. Kobe's experience in the sports industry will give the organization a competitive advantage they most likely would not have been able to receive otherwise.
Kobe has been a winner throughout his career, and it is highly unlikely it will stop now that he is off the court full time. It would be wise to follow him as he enters the next step in his life. Winners tend to stay winners, and with the people he has undoubtedly put around himself, he will likely he involved in many successful ventures.